It's normal to be overwhelmed by the preparations before a trip. There's a lot to do, like making sure you have a complete suitcase !
Packing is not supposed to be boring! To help you not forget anything, here's my fun and slightly unusual method 😄 You know the head, shoulders, knees, toes song 🎵 ? Well i use that principle 😂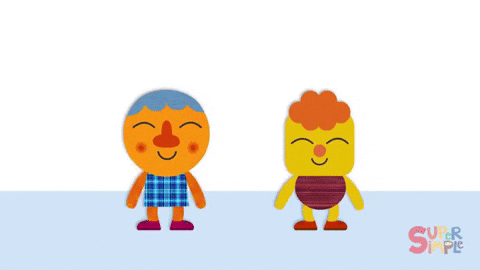 Below i list examples of essential items to have in your suitcase. Some items may not apply to you or may not be on my list. It will depend on your destination and your needs.
---
The Head

👩🏻
Top of the head & hair
Liquid and/or dry shampoo
Conditioner
Hair brush and/or comb
Elastics, pins, clips and/or hairbands
Hair dryer
Straightening and/or curling iron
Hairspray
Gel
Cap
Hat (sun, trek, nautical)
Winter hat or headband (depending on the weather)
Eyebrows & Eyes
Tweezers
Eye makeup
Sunglasses, wipe & case
Eyeglasses, wipe & case
Contact lenses, liquid & case
Eye moisturizer
Ears, nose & mouth
Cotton buds
Earrings
Headphones
Tissues
Saline solution (for blocked nose)
Toothbrush
Dental floss
Toothpaste
Mouthwash
Lip balm
Face & Neck
Moisturizing cream
Sunscreen for the face
Facial cleanser
Scarf (depending on the weather)
Necklace
Razor (for men)
Travel neck pillow (there are inflatable ones, perfect for storing after use!)
💡 If you pack liquids in your suitcase, be sure to put them in a plastic bag or pouch. If one bottle breaks, the other items may come out intact.
---
The arms & hands

💪🏻
Deodorant
Gloves and/or mittens (depending on the weather)
Watch
Bracelet
Nail clippers
Hand cream
Hand sanitizer
---
The core & legs

🙍🏻🦵🏻
Camisole
T shirts (thermal if necessary)
Long sleeve (thermal if necessary)
Shirt
Coat
Jacket
Windbreaker
Raincoat
Bag

Backpack (ideally anti-theft, to protect you from pickpockets)

Beach bag
Shoulder strap
Fanny pack

Swimsuit
Beach towel
Microfiber towel (light and quick drying)
Underwear (thermal if necessary)
Jeans shorts & pants
Jogging shorts & pants
Legging
Cargo shorts & pants
Thermal and/or snow pants (depending on destination)
Razor
Soap
Body cream
Sunscreen cream
💡 To store your clothes without them taking up too much space or getting wrinkled, roll them up !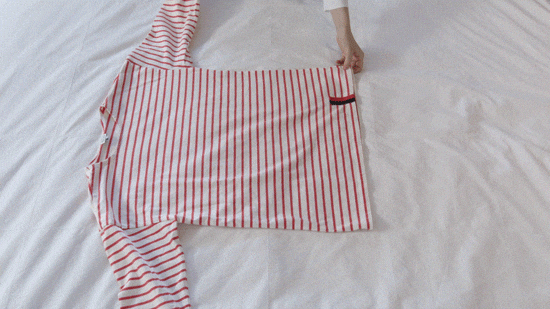 ---
The feet

🦶🏻
Socks
Comfortable sandal
Plastic sandal (for showers)
Shoes
Foot creme
---
Others
Card & Paper 💳📄
Credit Card
Cash

Local currency if necessary. Some destinations may accept your currency, but please inquire first.
Very useful for tips, small expenses and purchases in local stores.

Passport & Visa depending on the destination (always have a photocopy stored somewhere safe)
Airline and train tickets
Proof of travel insurance
Regular and international driver's license (if you plan to drive at your destination)
Proof of vaccination (if one is required for the destination)
Proof of reservations: accommodation, activities, excursions, restaurants…
Student card (there may be discounts on some tourist sites)
Diving card (if necessary)
Book
Pen
Health & Safety Kit 🧰
Antidiarrheal, motion sickness medication and sore throat tablets.
Antiseptic
Bandages and anti-bulb plasters
Sunscreen cream
Aloe Vera based after sun
Mosquito repellent
Protective mask for the face
Key lock or code for suitcases or lockers
A reusable water bottle. (If the water is not drinkable at your destination you can buy a filter bottle or water decontamination tablets)
Bag for dirty laundry
Electronics 📱📸
Cell phone
Chargers for all your devices
Universal adapter for power outlet
Headset or earphone
Camera (if you don't use your cell phone for pictures)
Flashlight or headlamp
💡 Always check the website of the transportation Security administration of the airport of departure and the one of your destination. This is to know what is allowed inside your cabin bag and checked luggage.
I hope you have fun preparations ! 😊